Workshop inspires dozens of authors to get published
New Zealand's bookshelves have been graced by more than a hundred books published as a result of Fraser High School's adult community education programme.
Dozens of successful Waikato authors have attended one-day workshops – called How to Get Published – since they began 10 years ago.
Hurricane Press publisher Josh Easby leads the workshops – usually two or three a year – on Saturdays, enabling attendees to immerse themselves in the subject in a single workshop. They are held at Hamilton's Fraser High School.
Click here for full story >>>>
---
Three–volume collector's edition retells speeches from our history
Painstaking research and a collaboration by four writers has produced a comprehensive record of almost 100 significant speeches that help tell the story of New Zealand's history.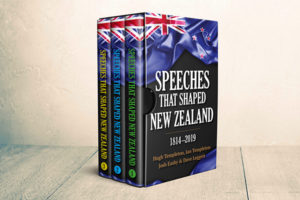 The speeches are brought to life in Speeches that Shaped New Zealand (1814–2019), a three–volume set neatly packaged in a presentation box.
Authors Hugh Templeton, Ian Templeton, Josh Easby and Dave Leggett have unearthed copies of speeches from the 19th century to contemporary New Zealand.
Hurricane Press has published the collection. David Bateman Ltd is managing the trade distribution for the title.
Click here for more about the collector's edition >>>>
---
Debut book sells out in less than a month, prompting a second edition
A Cambridge author's first book about her relationship with food and eating disorders has sold out within a month of its launch, sparking a reprint to meet demand.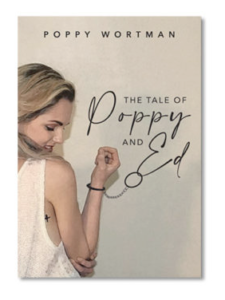 Poppy Worton's 374-page paperback, The Tale of Poppy and Ed, is an intimate and searingly honest story told with humour.
Hurricane Press helped the author self-publish the book which was printed by Hamilton's The Print House.
Click here for more about the book >>>>
---
At last – a guide to cybersecurity for business owners
Auckland IT specialist Daniel Watson has compiled a user-friendly guide to help New Zealand businesses understand the need for cybersecurity.
Published by Daniel Watson's company Vertech IT Services, the book was formatted by Hurricane Press for publication as an ebook and as a paperback edition.
Click here for more about the ebook edition of She'll Be Right (Not!): A Cybersecurity Guide for Kiwi Business Owners >>>>
Click here for more about the ebook edition of She'll Be Right (Not!): A Cybersecurity Guide for Kiwi Business Owners >>>>
---
Digital edition of New Zealand forest restoration book goes international
Hurricane Press has helped publish a digital edition of The Forest for the Trees, a 128-page guide to the ecological restoration of native forest and wetlands in Waikato, New Zealand.
The book, by Wayne Bennett, focuses on the use of eco-sourced native trees shrubs and other plants in his superbly illustrated publication.
Bennett has published the book through his consultancy business, Forest Flora NZ, and it is available at no cost on the digital platform issuu.com.
This makes the book available globally and accessible to anyone with access to the internet and any device – a desktop computer, laptop, tablet or smartphone.
Read it now
Click here for more information about The Forest for the Trees
Click here for more about Forest Flora NZ
---
Updated paperback edition of Stranger Than Fiction now available
Hurricane Press has published a revised and updated paperback edition of Mike Chunn's wonderful Stranger Than Fiction, his personal story about New Zealand band Split Enz.
The 322-page paperback edition is available worldwide through Amazon, who also distribute an e-book version.
For more information, see Stranger Than Fiction (paperback edition) at Amazon >>>>
---
Our concerts book becomes a collector's item with rock bands
Our coffee table book LIVE: Gigs that rocked New Zealand has been a big hit with music fans but it's also becoming a collector's item for rock bands.
Members of the band Cheap Tricks – whose 1979 New Zealand concert features in the book – returned Down Under for an Australian tour in late 2018.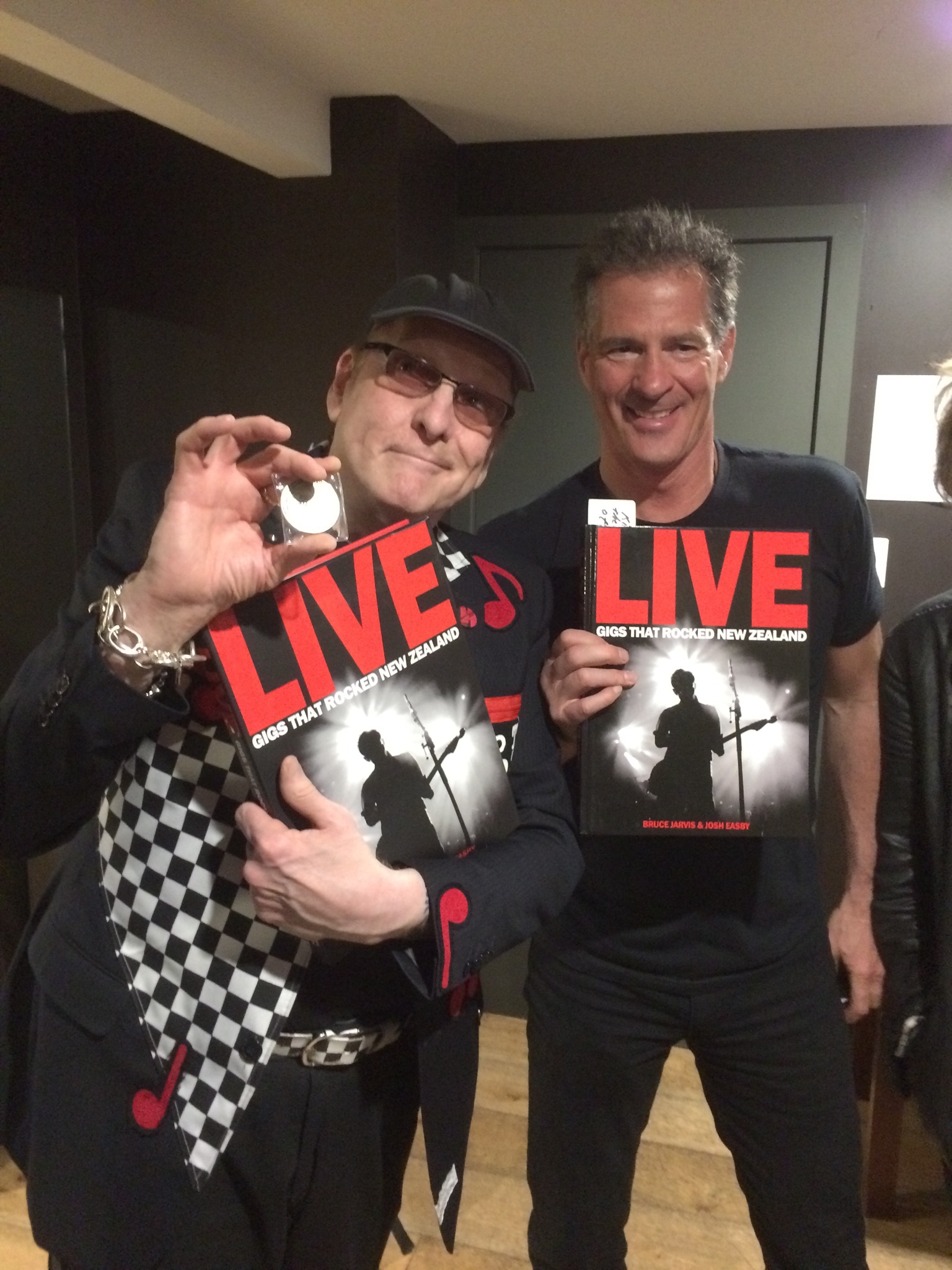 Guitarist Rick Nielsen was presented with a copy of LIVE by the US Ambassador to New Zealand, Scott Brown, who is also a fan of the collection of images and stories recalling half a century of concerts.
Wellington architect and musician Bruce Sedcole loves the book and has bought many copies to give to friends, including ambassador Brown. He's now sending copies to Nielsen's Cheap Tricks bandmates, all of whom have enjoyed reading it.
Click here for more about LIVE: Gigs that rocked New Zealand